My rating: 2 of 5 stars
★Book Basics★
Genre: – Contemporary Romance
Series: – 5th in the series, should not be read as a stand alone
Love triangle? – No
Cheating? – No
HEA? – yes for the couple but not for the club
Would I read more by this author/or in this series? – Yes
Rating – 2 stars
★Review★
You know, I bought this when it came out but did not read it till now, as I was a bit nervous about starting it. As I was not sure about Rosalie.
However, the romance part I liked. Both Rosalie and Snapper are suited for each other.
I felt like it was rushed and this felt a bit like a filler story.
What I did not like was the ending!
We jump ahead in time, so we are after book 6, and vague mentions made of what happened in that book. But things are very TENSE for the club, Tabby suffered a loss (with no context this is just thrown in).
Then it jumps forward again to something happening, which we are clearly not going to get to till after Hounds book so at least book 7.
We have it alluded to at the end that there are possible splits in the club. Stuff is not good. I feel like KA might be ramping up to pull a Fanetti (an author I refuse to read btw).
Oh and the use of the word Cranium was just weird. Just say head ffs. And Shy and Tabby's baby has a nickname, ok, fine, but it is Playboy!! As he is a flirt! He is a baby!!
All in disappointing, and not for the reasons I was worried about. I actually wanted more for Rosalie and Snap. Instead of the rushed filler story we got.
And now I have to dread what is coming for Chaos.
If this series does not end with Tack as president, and everyone still bloody well alive then I will be displeased!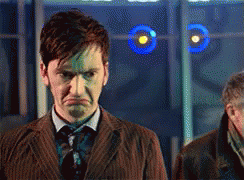 Amazon UK Link – https://amzn.to/2JJcd79
Amazon US Link – http://a.co/b6ciT6A