My rating: 5 of 5 stars
★Book Basics★
Genre: – Cont. M/M Romance
Series: – Stand Alone
Love triangle? – No
Cheating? – No
HEA? – Yes
Would I read more by this author/or in this series? – Yes
Rating – 5 +++ stars
★Review★
I do not think I am articulate enough to put into words just how much I loved and adored this story.
It was one of the best books I have read in recent years.
Griff and Dante are 2 best friends and also NY fire fighters. We get flashbacks to 9/11 and just how that changed their lives forever.
Griff was just an absolute gorgeous giant of a man. In love with his best friend, but so scared of losing him and his family, he cannot act upon it.
And Dante, life of the party, cocky, appears as if he is all that is happy, but harbouring demons of his own.
This book was just full of every emotion. Reliving the terror of 9/11 through Griff's eyes. His love for Dante and his despair that Dante will never return his feelings. His reluctance to help out Dante in the way he is asking, but being unable to help himself. His determination to help Dante then protect him. His overwhelming terror over losing Dante.
And then the ending, oh so beautiful, and while this is all in Griff's POV, once you get to the end, some of Dante's actions and why he was doing what he was doing made sense.
I love a friends to lovers one, and this is the best one I have ever read. It can have all the stars in the world.
I can see me re reading this again and again.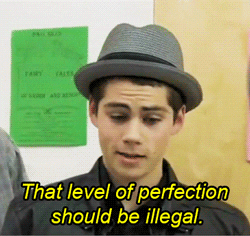 Amazon UK Link – http://amzn.to/2l9509q
Amazon US Link – http://a.co/40lJiyP