Something Borrowed by Eve Dangerfield
My rating: 5 of 5 stars
Copy received from Author in exchange for an honest review
★Book Basics★
Genre: – Cont. Romance
Series: – Stand Alone
Love triangle? – No
Cheating? – No
HEA? – Yes
Would I read more by this author/or in this series? – Yes
Rating – 5 stars
★Review★
Ok, so I am sort of torn between…..
and
Ok, so yeah, I skim read the blurb, but after reading
by this author and loving it (by the way, go read that book NOW!) I just jumped at the chance to read this book, as I adored her quirky different kick ass heroine in Taunt, and the originality of the story.
So, having been rather vocal about my not wanting to read a different book with a Domme and a male submissive……and by rather vocal I mean VERY in how much this was not my kink…buuuuuuuuuuut………I kinda of enjoyed it here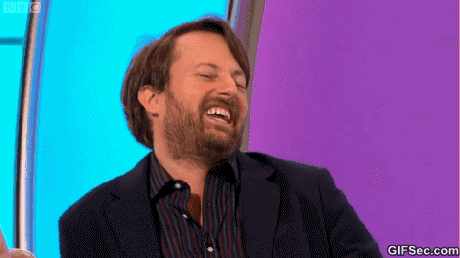 Yeah yeah, I know, but it was damn hot! Maybe as it felt natural and done with affection and humour. Maybe as it did not involve a sex club and all the protocols etc that I find reading about leaves me cold. Maybe as it just really suited the characters? Maybe being in Jackson's head and knowing where his need to be "submissive" came from? Possibly less of a need to be "submissive" in the truest sense of the word, but fuelling a teenage fantasy mixed in with his very real need to make Elle happy? It was not something to be ashamed of, he was who he was and you could take it or leave it. The very definition of a charming rogue with a hidden pain!
Who knows, so anyway, yes I was surprised the the Domme thing, but I loved how they were actually really exploring this pretty much newly with each other. Yes, the heroine had known this was her kink, but had never truly felt able to properly explore it, until she finds her "Unicorn" in Jackson.
And I do enjoy a enemies to lovers story! All that bad tempered sexual tension.
So anyway, Elle. Elle is an awesome heroine. A bad tempered heroine. With anger management issues. And a deep deep hatred for Jackson, due to something that happened in the past. But boy does she find him attractive.
Jackson, well, he is gorgeous, french, loves his Tea, speaks french to babies to get them to stop crying. He is lovely.
This is a dual POV book and it definitely works here, being in Jackson's head and knowing what he was feeling, allowing us to fall in love with him, before we find out just why Elle hated him.
But Jackson was a changed man, and he was determined to get his Elle.
It was funny, sad, sexy and had a hero and heroine that you just rooted for! I made notes of so many of my favourite bits, mainly Elle and her one liners, but also some of the more heart melting moments. And that is just it, it is a book chock full of humour but also emotion, with a fair bit of kink.
A brilliant 5 stars.
So now, ofc I need to read anything and everything else by this author, like now!
Amazon UK Link – http://amzn.to/2lRE6l9
Amazon US Link – http://a.co/g2itk1W