The Sunflower Cottage Breakfast Club


Expected publication: August 1st 2016 by Carina
"The perfect summer romance for a sunny afternoon and a picnic in the park
Emily Reed is having a bad day. Devastated at losing her hard-earned promotion to the ditz who's sleeping with the boss, her mother drops a devastating bombshell—the dad she's known and loved for twenty-five years isn't her biological father.
Now Emily needs answers and a month in Luna Bay should give her the time she needs to find her father, and land the difficult client at the Sunflower Cottage B&B which should put her back in the running for her coveted promotion.
Setting up the Sunflower Cottage breakfast club should be a great way to meet the locals and maybe even find out who her father is! The only problem is that brooding and insanely gorgeous, Noah, is determined to make Emily's stay perfectly uncomfortable.
Finding out the truth was never going to be simple, but she never thought her heart would get in the way…"
Amazon UK Link – http://amzn.to/2ajGWYM
Amazon US Link – https://amzn.com/0008189951
---
Building Mr. Darcy


Expected publication: August 1st 2016 by Crimson Romance
"It is a truth universally acknowledged … that Jane Austen set the bar for romantic male leads way back in 1813. What mortal man could live up to the gruff yet golden-hearted Mr. Darcy?
Now programmer Zoe Bunsen thinks she has the cure to two centuries' worth of female disillusionment: a new artificial intelligence program that looks, talks, and thinks like Darcy. No way will she let the chauvinistic atmosphere at her company nor her stuffy colleague, Max, get in the way of her wildest dream—creating the perfect man. Even if he isn't quite human…
Max Taggart, project manager extraordinaire, has crossed a continent to secure this high-profile position. His frustrating teammate Zoe may not know it, but everyone's jobs depend on not only the duo meeting the nearly impossible deadline but the new AI being a huge success. Mr. Darcy needs to sell, even if that means selling out a few literary details.
When the AI starts using its scary degree of emotional intelligence to reveal their individual secrets, Zoe and Max must rethink everything, and a surprising connection begins to develop. Will these two unlikely cohorts cling to their prejudices or toss pride aside and admit love is stronger than a fantasy?"
Amazon UK Link – http://amzn.to/2aqXsFo
Amazon US Link – http://www.amazon.co.uk/dp/B01IAABGUO
---
Worked Up


Expected publication: August 1st 2016 by Entangled: Brazen
"Factory mechanic Duke Crawford just wants to watch SportsCenter in peace. Unfortunately, living with four divorcee sisters doesn't provide much silence, nor does it change his stance on relationships. But when a fellow commitment-phobe stumbles into his life, getting him good and worked up, he can't deny his protective instincts.
Samantha Waverly's brother just put her in an impossible situation. The only way out? Marry huge, gruff, gladiator look-alike Duke—for show, of course. She doesn't make promises—she knows too well how easily they can be broken—and this is no exception.
As the blistering attraction between them grows, the lines around the no-strings relationship blur. But Duke and Samantha's marriage is only for show…or is it?"
Amazon UK Link – http://amzn.to/2aCKGai
Amazon US Link – https://amzn.com/B01IA6P60O
---
Hitched: Volume Three


Expected publication: August 2nd 2016
"On the heels of her smash hit and New York Times bestselling SCREWED series, Kendall Ryan brings you HITCHED, a romantic comedy that delivers heart and heat. A NYC playboy turned business mogul has ninety days to win over the woman he's always desired in order to save his father's company. One tiny problem: She hates his guts. This is the third and final volume in the story. "
Amazon UK Link – http://amzn.to/2aqXg9h
Amazon US Link – https://amzn.com/B01HC83I1U
---
Just What I Needed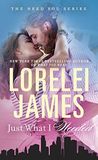 Expected publication: August 2nd 2016 by Signet
"The second sexy novel in the Need You series, from the New York Times bestselling author of the Mastered Series and the Blacktop Cowboys® Series.
Trinity Carlson might be having the worst day ever. And that was before she started drinking in a dive bar, right across from her ex and his new girlfriend. So when she finally decides enough is enough, she grabs hold of a hot, blond stranger and gives him the kiss of his life.
Walker Lund never expected that a chance at love would hit him right on the mouth. Since the moment his brother decided to settle down, Walker has been dodging his family's hopes that he'll do the same. He's never been interested in following in anyone's footsteps. But when he discovers his sexy assailant has given him a fake name and number he suddenly finds himself in the mood for a little hot pursuit…"
Amazon UK Link – http://amzn.to/2a9DUZS
Amazon US Link – https://amzn.com/0451477561
---
Dark Carousel


Expected publication: August 2nd 2016 by Berkley
"In the new Carpathian novel from #1 New York Times bestselling author Christine Feehan, a woman falls prey to the seductive allure of the past—and a vampire warrior's intoxicating embrace…
The moment Charlotte Vintage walks into his club, Tariq Asenguard's blood is set on fire. The ancient Carpathian had given up hope of finding his lifemate, but now he will do anything to make Charlotte his own. What Tariq doesn't know is that Charlotte is using herself and her best friend as bait—to try to draw out the bloodthirsty killers who have already murdered Charlotte's brother and mentor.
Charlotte is familiar with Tariq. Not only is he one of the richest and most eligible bachelors in the city, but he's also a renowned collector of old carousel horses, which Charlotte restores. Their shared passion opens Charlotte up to trusting him with her life and with the desire she can no longer control. But it also makes her vulnerable to a centuries-old curse that will unite her and Tariq in a war against the enemies of humans and Carpathians alike… "
Amazon UK Link – http://amzn.to/2aGUpxg
Amazon US Link – https://amzn.com/B01BKS9PC4
---
Gone Too Deep


Expected publication: August 2nd 2016 by Sourcebooks Casablanca
"In the remote Rocky Mountains, lives depend on the Search & Rescue brotherhood. But in a place this far off the map, trust is hard to come by and secrets can be murder…
George Holloway has spent his life alone, exploring the treacherous beauty of the Colorado Rockies. He's the best survival expert Search and Rescue has, which makes him the obvious choice to lead Ellie Price through deadly terrain to find her missing father. There's just one problem-Ellie's everything George isn't. She's a city girl, charming, gregarious, delicate, small. And when she looks up at him with those big, dark eyes, he swears he would tear the world apart to keep her safe.
With a killer on the loose, he may have no choice.
Ellie's determined to find her father no matter the cost. But as she and her gorgeous mountain of a guide fight their way through an unforgiving wilderness, they find themselves in the crosshairs of a dangerous man in search of revenge. And they are now his prey…"
Amazon UK Link – http://amzn.to/2a9FjzI
Amazon US Link – https://amzn.com/B01BX1PIOW
---
It Ends with Us


Expected publication: August 2nd 2016 by Atria Books
"Sometimes it is the one who loves you who hurts you the most.
Lily hasn't always had it easy, but that's never stopped her from working hard for the life she wants. She's come a long way from the small town in Maine where she grew up—she graduated from college, moved to Boston, and started her own business. So when she feels a spark with a gorgeous neurosurgeon named Ryle Kincaid, everything in Lily's life suddenly seems almost too good to be true.
Ryle is assertive, stubborn, maybe even a little arrogant. He's also sensitive, brilliant, and has a total soft spot for Lily. And the way he looks in scrubs certainly doesn't hurt. Lily can't get him out of her head. But Ryle's complete aversion to relationships is disturbing. Even as Lily finds herself becoming the exception to his "no dating" rule, she can't help but wonder what made him that way in the first place.
As questions about her new relationship overwhelm her, so do thoughts of Atlas Corrigan—her first love and a link to the past she left behind. He was her kindred spirit, her protector. When Atlas suddenly reappears, everything Lily has built with Ryle is threatened.
With this bold and deeply personal novel, Colleen Hoover delivers a heart-wrenching story that breaks exciting new ground for her as a writer. Combining a captivating romance with a cast of all-too-human characters, It Ends With Us is an unforgettable tale of love that comes at the ultimate price. "
Amazon UK Link – http://amzn.to/2aAUNL8
Amazon US Link – https://amzn.com/B017RMOW2U
---
Tempting the Law


Expected publication: August 3rd 2016
"Eden literally fell into Coen's arms as he rescued her, and she has belonged to him ever since that day. She has sent him an invitation to her graduation and he's obliged to go… Right?
Coen has always been Eden's knight in shining armor, and now she needs him more than ever. Will he come and rescue her one final time?
Warning: This book is short, with speed-of-light insta-love and a ridiculous storyline. If you're looking for quick and dirty, then come tempt the law with us!"
---
The Gun Runner


Expected publication: August 8th 2016 by Carina Press
"The first book in a seductive new series from Scott Hildreth, the #1 Amazon bestselling author of BRAWLER and HARD CORPS.
Tripp
Once, I took down terrorists on the front lines as a marine.
Now I'm in the business of bad.
I've sold guns to people others might not approve of.
I've eliminated the criminals, the lowlifes and the thugs who've tread on my turf.
And I looked the Sicilian Mafia boss in the eye and told him to f*** off.
No one tells me no, unless it's their last word.
I didn't just act the part of bad—I lived it. Then she stumbled into my life.
I tried to stay away from her. Tried focusing on moving my merchandise. But one smile from Terra was like a shot to the heart.
She's mine now. And no one threatens what's mine.
Terra
I've seen a lot of terrible things in my life.
I grew up around lies and deception, and I ran away from all of them.
Until I met him.
I knew he was corrupt. I knew he was dangerous.
I should have stayed away, but my attraction to him, my need for him, overrode my logic.
Now I love him.
If he finds out who I am, we're done and I'll be nothing.
I never wanted to be the Mafia princess they tried to make me, but mia familia had other plans. And what mia familia wants…it gets.
Only Michael Tripp can save me.
Tripp and Terra's story continues in Book Two of Mafia Made, The Game Changer."
Amazon UK Link – http://amzn.to/2aUgk0j
Amazon US Link – https://amzn.com/B01E35L74U
---
Tailored for Trouble


Expected publication: August 9th 2016 by Ballantine Books
"A sassy, sexy, laugh-out-loud rom-com between the hottest man never to be tamed and the woman crazy enough to try
SHE WANTS TO CHANGE THE WORLD.
Taylor Reed is no stranger to selfish, uncaring CEOs. She was fired by one, which is why she has created her own executive training program—helping heartless bosses become more human. So Taylor shocks even herself when she agrees to coach Bennett Wade, the cutthroat exec who got her unceremoniously canned. She'd love to slam the door in his annoying but very handsome face, but the customers aren't exactly lining up at her door. Plus, this extreme makeover will give Taylor the golden opportunity to prove that her program works like a charm.
HE WANTS TO BUY IT.
Bennett Wade is many things—arrogant, smug, brusque—but trusting isn't one of them. Women just seem to be after his billions. So when he hires Taylor Reed, he has no desire to change. Bennett is trying to win over the feminist owner of a company he desperately wants to buy, but something about the fiery Taylor thaws the ice around his heart, making Bennett feel things he never quite planned on. And if there's one thing Bennett can't stand, it's when things don't go according to plan.
They are a match tailor-made for trouble."
Amazon UK Link – http://amzn.to/2aAVQuC
Amazon US Link – https://amzn.com/B0180T2YJM
---
Ruthless


Expected publication: August 9th 2016 by Berkley
"The first in a sexy contemporary romance series featuring the Lawless siblings—from New York Times bestselling author Lexi Blake.
The Lawless siblings are bound by vengeance. Riley, Drew, Brandon, and Mia believe the CEO of StratCast orchestrated their parents' murder twenty years ago to steal their father's software program. And there's only one way Riley can find some solid evidence…
Heir to the StratCast legacy, Ellie Stratton hires a new attorney to handle a delicate business matter—and she's shocked by her attraction to him. Over the course of a few weeks, Riley becomes her lover, her friend, her everything. But when her life is threatened, Ellie discovers that Riley is more obsessed with settling an old score than in the love she thought they were building. And Riley must choose between a revenge he's prepared for all his life and the woman he's sure he can't live without…"
Amazon UK Link – http://www.amazon.co.uk/dp/B01839Q2OM
Amazon US Link – https://amzn.com/B01839Q2OM
---
Swear on This Life


Expected publication: August 9th 2016 by Atria Books
"When a bestselling debut novel from mysterious author J.Colby becomes the literary event of the year, Emiline reads it reluctantly. As an adjunct writing instructor at UC San Diego with her own stalled literary career and a bumpy long-term relationship, Emiline isn't thrilled to celebrate the accomplishments of a young and gifted writer.
Yet from the very first page, Emiline is entranced by the story of Emerson and Jackson, two childhood best friends who fall in love and dream of a better life beyond the long dirt road that winds through their impoverished town in rural Ohio.
That's because the novel is patterned on Emiline's own dark and desperate childhood, which means that "J. Colby" must be Jase: the best friend and first love she hasn't seen in over a decade. Far from being flattered that he wrote the novel from her perspective, Emiline is furious that he co-opted her painful past and took some dramatic creative liberties with the ending.
The only way she can put her mind at ease is to find and confront "J. Colby," but is she prepared to learn the truth behind the fiction?"
Amazon UK Link – http://amzn.to/2aqZe9N
Amazon US link – https://amzn.com/B00P42LPV2
---
Reaper's Fire


Expected publication: August 9th 2016 by Berkley
"It's time for more men and motorcycles in the latest from the New York Times bestselling author of Reaper's Fall…
The club comes first.
I've lived by those words my whole life—assumed I'd die by them, too, and I never had a problem with that. My Reaper brothers took my back and I took theirs and it was enough. Then I met her. Tinker Garrett. She's beautiful, she's loyal, and she works so damned hard it scares me sometimes . . . She deserves a good man—one better than me. I can't take her yet because the club still needs me. There's another woman, another job, another fight just ahead.
Now she'll learn I've been lying to her all along. None of it's real. Not my name, not my job, not even the clothes I wear. She thinks I'm nice. She pretends we're just friends, that I've still got a soul . . . Mine's been dead for years. Now I'm on fire for this woman, and a man can only burn for so long before he destroys everything around him.
I'm coming for you, Tinker.
Soon."
Amazon UK Link – http://amzn.to/2a9GBKS
Amazon US Link – https://amzn.com/B016JPTGDQ
---
Hard Rules


Expected publication: August 9th 2016 by St. Martin's Griffin
"Wall Street meets the Sons of Anarchy in the smoldering, scorching first novel in the explosively sexy new Dirty Money series from New York Times bestselling author Lisa Renee Jones.
How bad do you want it?
The only man within the Brandon empire with a moral compass, Shane Brandon is ready to take his family's business dealings legitimate. His reckless and ruthless brother, Derek wants to keep Brandon Enterprises cemented in lies, deceit, and corruption. But the harder Shane fights to pull the company back into the light, the darker he has to become. Then he meets Emily Stevens, a woman who not only stirs a voracious sexual need in him, but becomes the only thing anchoring him between good and evil.
Emily is consumed by Shane, pushed sexually in ways she never dreamed of, falling deeper into the all-encompassing passion that is this man. She trusts him. He trusts her, but therein lies the danger. Emily has a secret, the very thing that brought her to him in the first place, and that secret that could that destroy them both. "
Amazon UK Link – http://amzn.to/2a9GsHq
Amazon US Link – https://amzn.com/B01A5THWYC
---
A Beautiful Funeral


Expected publication: August 15th 2016 by Jamie McGuire, LLC
"Losing has never been easy for a Maddox, but death always wins.
Eleven years to the day after eloping in Vegas with Abby, Special Agent Travis Maddox delivers his own brand of vigilante justice to mob boss Benny Carlisi. Vegas's oldest and most violent crime family is now preparing for vengeance, and the entire Maddox family is a target.
The secret Thomas and Travis have kept for a decade will be revealed to the rest of the family, and for the first time the Maddoxes will be at odds. While none of them are strangers to loss, the family has grown, and the risk is higher than ever. With brothers against brothers and wives taking sides, each member will make a choice—let the fear tear them apart, or make them stronger. "
Amazon UK Link – http://amzn.to/2a9K8Ja
Amazon US Link – https://amzn.com/B01GJ5LT0O
---
Body Contact


Expected publication: August 15th 2016 by Entangled Publishing
"Body Contact is the second of a three-part erotic series from New York Times and USA best-selling author Cathryn Fox.
Asking pro football player Jack Rider to teach me everything he knows about sex might have seemed like a good idea at the time, but now I'm not so sure I can handle a guy like him. I thought he'd just straight up do me, ridding me of my pesky virginity sooner rather than later. But no, he had his own ideas about bringing me up to speed on sex. His two weeks of slow seduction might just be the death of me, but since he's the one in charge, I have to play the game his way. Not that I'm not enjoying it. I am. Who wouldn't, right? I guess I just can't help but wonder how I'll ever let another man touch me after him.
This is the second of a three-part series full of mind-blowing sex, featuring a dirty-mouthed football player who knows the score and an inexperienced therapist who needs to learn it. BODY CONTACT is sure to leave readers begging for more. The next installment comes September 2016."
Amazon UK Link – http://amzn.to/2aqZNjX
Amazon US link – https://amzn.com/B01J1EGWUW
---
Midnight Soul


Expected publication: August 15th 2016
"Against his will, Noctorno Hawthorne, an undercover vice cop, finds himself embroiled in magic, mayhem and parallel universes. Too late, he meets an amazing woman only to find she's destined for his identical twin in another world.
And things aren't going real great there.
Noc is recruited to help save that world.
What he doesn't know is his destined love resides there.
Franka Drakkar wears a mask. A mask she never takes off to protect herself in a world of malice, intrigue and danger.
When Franka meets Noc and he discovers her secrets, convinced she carries a midnight soul, having shielded herself from forming bonds with anyone, she struggles with accepting his tenderness and care.
When Noc meets Franka, over wine and whiskey, her masks slips and Noc knows it's her—only her—and he has to find a way to get her to come home with him.
And then make her want to stay"
Amazon UK Link – http://amzn.to/2aAXQTz
Amazon US Link – https://amzn.com/B01FR7DBL0
---
The Sapphire Heist



Expected publication: August 16th 2016 by Montlake Romance
"Keep your lover close and your enemy closer…
After giving in to a fiery night of passion, island adventurer Steph Anderson and bounty hunter Jake Harlowe are back to square one. With millions in stolen jewels at stake, it's hard for Steph not to question her new partner's true motives—no matter how sexy he might be. Jake is hungry for more of Steph, but he can sense her growing mistrust, which only fuels his own doubts. Worse, there's undeniable evidence that someone else is now after the jewels—and that they are both in real danger.
Fighting against their magnetic attraction is a distraction these two can't afford. In order to survive, they'll have to pull off one more heist—and trust each other with something even more precious than jewels: their hearts."
Amazon UK Link – http://amzn.to/2ajEr8Z
Amazon US Link – https://amzn.com/B019FEA1EG
---
Ravage


Expected publication: August 16th 2016 by St. Martin's Griffin
"Taken by the Jakhua Clan as a teen, 194 was stripped of his name, his identity, and his freewill, meticulously honed to be a ruthless, soulless killing machine, trained solely to spill blood and stop hearts. This is a role he resents with every fiber of his being, but one he embraces to gain back the precious leverage the Georgians wield as their weapon of control: his younger sister, 152.
Mzia Kostava is in shock. After fleeing her mafia family's massacre in Georgia as a child, Mzia lives in secret, hiding from her enemies in the dark shadows of Manhattan. At age twenty-five, believing all her family is dead, word reaches Mzia that her brother Zaal is very much alive… and living with their family's greatest enemy: the Volkov Bratva in Brooklyn.
Yearning to be reunited with her beloved Zaal, Mzia risks her safety and anonymity for the brother she had mourned since childhood. But just as she reaches Zaal's apartment, Mzia is seized and taken captive by a strange man, who is strong, dark, and brutal… Unyielding, he demands her utter obedience as he locks her away in darkness. He is highly skilled in torture and inflicting pain, and demands to know everything about her brother Zaal and everything about her. He is a man that'll do anything to get what he wants.
Sometimes love requires the sacrifice and betrayal of those held most dear. But is finding one's true love worth committing the greatest sacrifice of all?"
Amazon UK Link – http://amzn.to/2a9HWBr
Amazon US Link – https://amzn.com/B01D9011WI
---
More Than Miles


Expected publication: August 16th 2016
"Forbidden love is the hardest to forget…
Blake "Murphy" O'Callaghan, Road Captain of the Lost Kings MC, has the world by the balls. Money. Women. The wide-open road. It's all his, everything he wants…except the one girl he loves, the one girl who's off limits. His best friend's little sister, Heidi.
Abandoned by her mother when she was only eight, Heidi Whelan's familiar with heartbreak. Especially the heartbreak of falling in love with her big brother's best friend. When Murphy pushed her away, it broke her heart. Now, on her eighteenth birthday, he claims he loves her? Growing up around the Lost Kings MC, Heidi's witnessed his manwhoring ways. He'll never give that up for her. Besides, he's too late: Heidi's in love with her high-school boyfriend Axel.
Axel Ryan loves two things—motorcycles and Heidi. He signed up to be a prospect for the Lost Kings MC because it seemed like a fun way to get closer to her. Now that he's gotten a taste of MC life, he's not so sure this is where he belongs. He's confident Heidi shares his dreams for the future, so even if he chooses another road, their relationship will survive the detour.
With more than miles between them, will the deceptions they've lived with for so long be too much to overcome? Can Murphy convince Heidi that the hard roads they've traveled will lead to the most beautiful destination of all, or is he destined to ride the open road alone? "
Amazon UK Link – http://amzn.to/2aAYnVE
Amazon US Link – https://amzn.com/B01J2EPPKE
---
Sugar Rush


Expected publication: August 16th 2016 by Loveswept
"In the steamy and suspenseful sequel to Sugar Daddy ("A totally gripping take on romance and revenge!"—Lauren Blakely), a heartbreaking rift threatens to unravel a dangerous alliance . . . and a fragile new love.
After posing as an escort for the Sugar Bowl online dating service, Sela Halstead is looking for one thing: payback. She's closing in on the site's heartless founder, Jonathon Townsend, and she needs Beckett North, Townsend's business partner and her lover, by her side. She'd thought that their intimate nights together had forged an unbreakable bond, but after a shocking betrayal, Sela begins to doubt the brilliant bad boy. When push comes to shove, can she trust Beck to do the right thing?
Now that he understands the truth, Beck will stop at nothing to secure the reckoning Sela deserves. But between his desire for her and his disgust for JT, Beck doesn't exactly have a lot of control over his emotional state. Left with no other choice, he must summon all his discipline to maintain JT's trust and pretend that they're still friends. But how far will Beck go to prove his loyalty to Sela? He nearly lost her once. To keep her, Beck might have to kill for her.
Note: Sugar Rush ends on a cliffhanger. Sela and Beck's story concludes in Sugar Free!"
Amazon UK link – http://amzn.to/2ar1rC5
Amazon US Link – https://amzn.com/B017QLSIUO
---
Mr. Corporate


Expected publication: August 17th 2016 by Science Future Press
"Weston Conrad is the best headhunter in the business. That handsome smile goes a long way towards convincing most people to trust him with their future.
I'm not most people. I'm his direct competition. And it doesn't hurt to be just the kind of woman he's been looking for.
I'm gonna flash you these legs, Weston Conrad.
I'm gonna wear low-cut shirts and micro-mini skirts.
I'm gonna dazzle you with wit and conversation and kiss those lips like they're exactly what I've been waiting for.
So don't hate me when you figure out my secret.
You understand, right? You're Mr. Corporate and this is just business. "
Amazon UK Link – http://amzn.to/2ajFAgs
Amazon US Link – https://amzn.com/B01GKE90IW
---
Anti-Stepbrother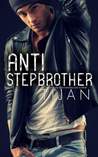 Expected publication: August 22nd 2016
"He told me to 'settle, girl.'
He asked if 'something was wrong with me?'
He said I was an 'easy target.'
That was within minutes when I first met Caden Banks.
I labeled him an *sshole, but he was more than that. Arrogant. Smug. Alpha.
He was also to-die-for gorgeous, and my stepbrother's fraternity brother.
Okay, yes I was a little naive, a tad bit socially awkward, and the smallest amount of stalker-ish, but if Caden Banks thought he could tell me what to do, he had another think coming.
I came to college with daydreams about being with my stepbrother, but what if I fell for the anti-stepbrother instead?
Standalone."
Amazon UK Link – http://amzn.to/2aCPBrI
Amazon US Link – https://amzn.com/1682307557
---
Furious Rush


Expected publication: August 23rd 2016 by Forever
"For Mackenzie Cox, racing motorcycles is in her blood. Born into a family legacy, she's determined to show the world that she has inherited her father's talent in this male-dominated sport. The last thing Kenzie needs is to be antagonised by her rival team's newest rider, Hayden Hayes. Hayden, exceedingly arrogant and outrageously attractive, immediately gets under Kenzie's skin and she can't help but be distracted.
As Kenzie and Hayden push each other on the track, the electric energy between them off the track shifts into an intense – and strictly forbidden – attraction. The only rule between their two ultra-competitive teams is zero contact. Kenzie needs a win, and she also needs to stay away from Hayden. Unfortunately for her though, one thing has become all too clear: she can't.
Fuelled by passion, driven by desire, Hayden and Mackenzie both want to win more than anything else. Except for, maybe, each other. But anger, jealousy and extreme competitiveness aren't their only obstacles . . . "
Amazon UK Link – http://amzn.to/2a9IBTz
Amazon US Link – https://amzn.com/B010QDFZ3M
---
Wild Embrace


Expected publication: August 23rd 2016 by Berkley
"The "alpha author of paranormal romance"* presents a stunningly sensual collection of four all-new Psy-Changeling novellas, in which taboos are broken, boundaries are crossed, and instincts prove irresistible…
Echo of Silence
In a deep-sea station, Tazia Nerif has found her life's work as an engineer, keeping things running smoothly. But she wants nothing more than to break down the barrier of silence between her and her telekinetic Psy station commander…
Dorian
A changeling who can never shift lives a life of quiet frustration—until he learns how to let his leopard come out and play…
Partners in Persuasion
Still raw from being burned by a dominant female, wolf changeling Felix will never again risk being a plaything. But for dominant leopard Dezi, he's the most fascinating man she's ever met. She just has to convince this gun-shy wolf that he can trust the dangerous cat who wants to take a slow, sexy bite out of him…
Flirtation of Fate
Seven years ago, Kenji broke Garnet's heart. Now the wolf packmates have to investigate the shocking murder of one of their own. And the more Kenji sees of the woman Garnet has become, the deeper he begins to fall once more. But even his primal instincts are no match for the dark secret he carries…"
Amazon UK Link – http://amzn.to/2a9ILKF
Amazon US Link – https://amzn.com/B01J1KQUJ4
---
Shadow Falling


Expected publication: August 30th 2016 by Zebra
"Before the Scorpius Syndrome tore through North America and nearly wiped out the population, Vivienne Kennedy was the FBI's best profiler. The bacteria got her anyway. But she survived. She recovered. And when she woke up from a drug-nightmare of captivity, her skills as a hunter of men had gone from merely brilliant to full-on uncanny. Her mysterious rescuer wants her to put them to the test. But no matter how tempting he is, with his angel's eyes and devil's tongue, Vinnie knows she shouldn't trust him.
If the FBI were still around they would rate Raze Shadow as one of the bad guys. His military training can't wipe out his association with the Mercenaries, the most feared gang in a thousand miles. His loyalties are compromised. He won't even tell Vinnie his real name. But there's no FBI in the new America of fear and firepower, only instinct and risk.
And the way his arms wrap around Vinnie tells its own story. Whatever else Raze is concealing, he can't hide his desire . . ."
Amazon UK link – http://amzn.to/2a9KSxY
Amazon US link – https://amzn.com/B01ARXVTUO
---
The Darkest Link


Expected publication: August 30th 2016
"When her car breaks down off the side of a lonely highway far from her sunny Miami home, tattoo artist Lia never expected her very own white knight to ride up on the back of a barely street-legal motorcycle…and she never expected to fall for her dark savior. After a string of failed relationships and a bruised heart, Lia is not looking for forever, and the hot mechanic, with his sexy scruff and shaggy hair, is simply impossible to resist and the perfect candidate for mind-blowingly-perfect, no-strings-attached one night stand.
Reid left his life in Chicago far behind him and hasn't been back, but he's never been able to escape the guilt he feels about his own painful role in inviting a monster into his baby sister's life. A monster who almost destroyed her. Being with Lia is an unexpected gift, one he doesn't feel he deserves, and their one night together has him wanting more than he should. Especially since she doesn't know the truth about his past. However, when he finds Lia's bracelet in his bed, he has the perfect excuse to drive down and surprise her at her tattoo studio, Second Circle Tattoos, in Miami. He's in for an even bigger shock – and a fist to the face – when his past and present collide in the humid Miami weather when he runs into the last person he'd ever expect to see in a tattoo studio: Harper, the sister he betrayed, and the last link to his former life. "
Amazon UK Link – http://amzn.to/2a9Kwri
Amazon US Link – https://amzn.com/B01F1YC714
---
Disclaim


Expected publication: August 31st 2016
"Camila was seventeen when Van Quiso kidnapped her. Ten years after her escape, the shackles refuse to release her. Not while there are still slave traders preying on her city.
She will stop at nothing to end them.
Even if that means becoming a slave again.
Returning to chains is her worst fear—and only option. They won't know who she is or what she intends to do. She's prepared for every complication.
Except him.
The one who decimated her sixteen-year-old heart.
Matias is charming, gorgeous, and dangerously seductive. He's also untrustworthy and enshrouded in secrets. After years of no contact, he finds her—on her knees, wrists bound, in the clutches of her enemy.
Will he sabotage her mission by needlessly saving her?
Or will he keep her in chains and never let her go?
Warning: Graphic sex and violence. Age 18+ only
It is recommended to read after Deliver & Vanquish, but it can be read as a stand-alone."
---
Defy the Dawn


Expected publication: August 31st 2016 by Lara Adrian, LLC
"An immortal warrior must decide between loyalty to his people and desire for a beautiful Breed female determined to bring a powerful enemy to justice at any cost, in this new novel in the "steamy and intense" (Publishers Weekly) Midnight Breed vampire romance series from New York Times and #1 international bestselling author Lara Adrian."
Amazon UK link – http://amzn.to/2ar4eeC
Amazon US Link – https://amzn.com/B01HS2W83O
---